How much does a conical fermenter cost?
Views: 13 Author: Site Editor Publish Time: 2019-05-05 Origin: Site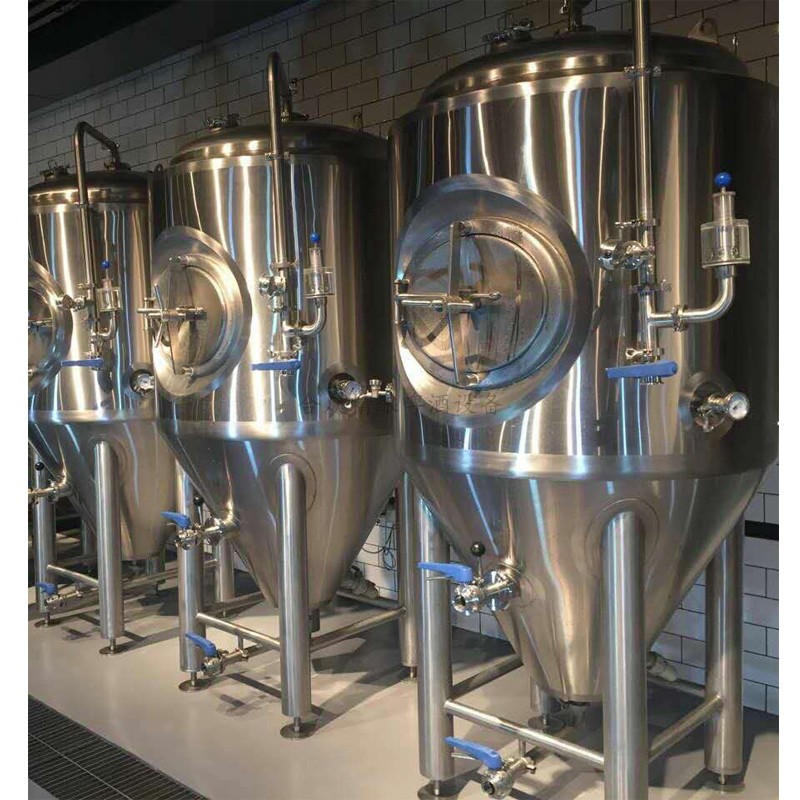 Shuangzhan Machinery (NEW TEK) provides stainless steel jacketed conical fermenter from 1bbl to 100bbl in good price and good quality. The photo you can see is 5bbl (650L) fermenter, working capacity is 650L, total capacity is 850L, 4 bar pressure testing.
SS304 stainless steel material.

Food grade finish inside and outside.

Assembly with racking arm, butterfly valves, air release/vacuum valve, spunding valve, hop filling, sample valve, thermowell, pressure gauge etc.

Four adjustable legs.

Dimple jacket design.


FOB Shanghai-USD2800/set.