Stainless Steel Funnel Hopper Dimensions Table
Views: 563 Author: Site Editor Publish Time: 2019-11-27 Origin: Site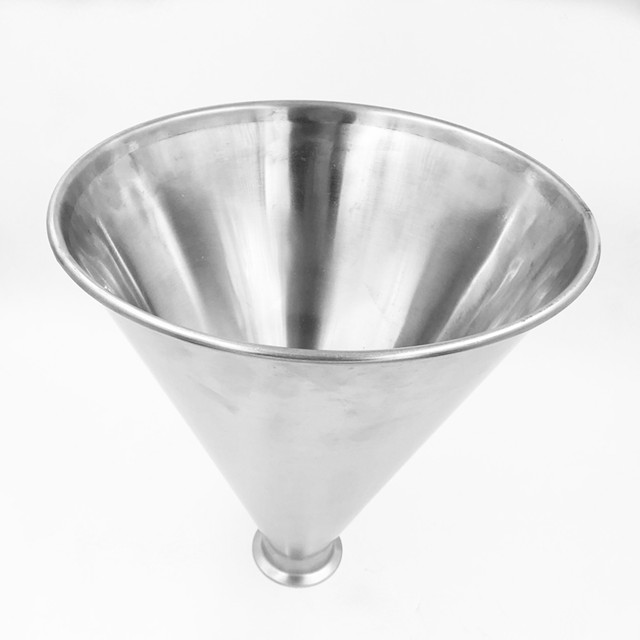 stainless steel hoppers & cones
Hopper is a container for a bulk material such as grain, rock, or trash, typically one that tapers downward andis able to discharge its contents at the bottom. The hopper holds materials until they are ready to be distributed into the production process. Hoppers are often fitted to other equipment, such as fillers, feeders, and weigh scales. Plastic, stainless steel, aluminum material hoppers are very common, here Shuangzhan machinery (newtek) introduces stainless steel.
newtek design and manufacture stainless hopper in food grade and industrail grade with ss304 or ss316L.
polish inside and outside or not

with or without lid

handles on body or lid is optional

jacketed, non-jacketed, with sight glass upon your request

clamp,welded, threaded connection

cone type or cone with cylinder type

1mm wall thick often, but 1.5mm, 2mm is available
What information you should provide when you enquiry?