How to mount sanitary stainless steel strainers
Views: 22 Author: Site Editor Publish Time: 2020-10-06 Origin: Site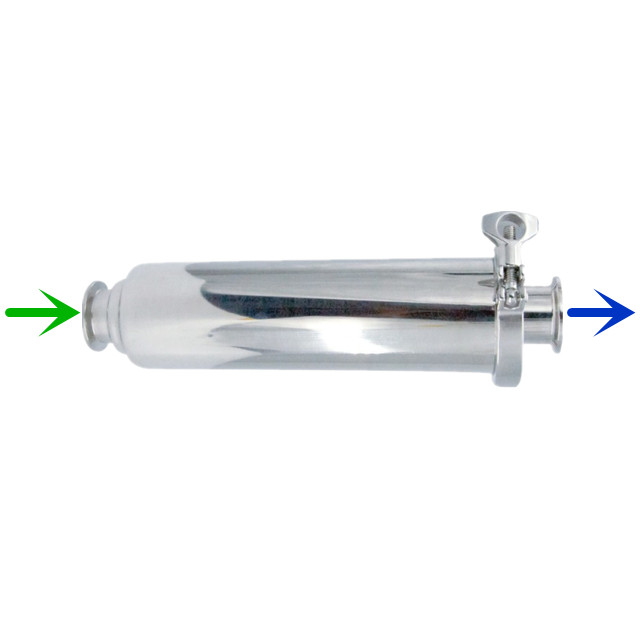 How to install a strainer whatever wye, straight and angle type?
Shuangzhan machinery (new tek) provides sanitary stainless steel strainers and filters. Many customers don't know how to mount the strainer correctly according our after service record, so here do some introduction FYI.
Tips: please add a manometer before and after a strainer, when the pressure different from 8-10 psi, it is time to clean your strainer.
Features:
SS304 or 316L material

EPDM/SILICONE/NBR/FKM sealing

Food grade finish inside and outside

Perforated screen/mesh/micro membrane

Customized is available

3/4"-4" connection ends

welded/threaded/tri clamp ends option

Difference between a filter and a strainer:
The basic difference between a strainer and filter is the degree of filtration. Both are devices designed to remove particles from a liquid or gas. Strainers are intended to remove larger particles, and filters remove much smaller particles, which you normally can't see. We often use Microporous membrane as element like 0.22um PP or PTFE material.
Strainers are generally installed to protect your process equipment like valves, pumps, flow meters, etc. So strainers are often use perforated screen and wire mesh as filting element. There are enough holes on the screen with different diameter like 0.8mm to 5mm. Wire meshs are available from 10 mesh to 500 mesh. Some customers use the perforated screen only, but suggest use wire mesh and screen both.
How to mount strainers?


1. Straight type

2. Angle type

3. Wyetype