how to measure sanitary fittings?
Views: 46 Author: Site Editor Publish Time: 2019-12-20 Origin: Site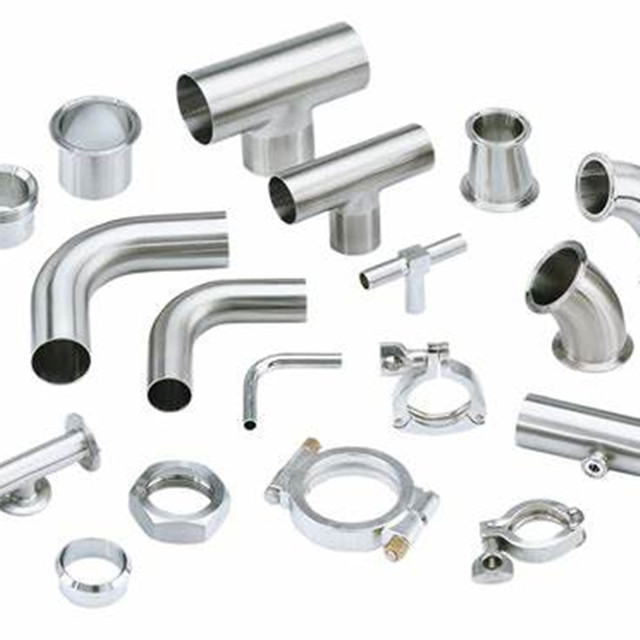 Shuangzhan machinery (newtek) offers sanitary stainless steel fittings, including standard welded fittings, tri clamp fittings, customized sanitary fittings. Hereby introduce how to measure sanitary tri clamp fittings and welding fittings.
How to measure butt weld fittings?
It is easy, you only need care about out diameter and inner diameter of tubing you want to weld, there are many standards of sanitary fittings-din11850/din11851/3a/sms/rjt etc, different standard with different height, wall thick. See below reference.
1.
2. DIN
3. SMS
How to measure tri clamp fittings?
All tri clamp fittings such as tri clamp elbow, tee, reducer etc are composed clamp ferrule and butt weld fittings. Workers weld them together, then do surface finish, quality checking, cleaning, lasering heat number, size or logo, last packing. Welding, surface finish and QC are the most important processing, poor products are with poor finish, poor material but cheaper price. Shuangzhan machinery's surface finish is worth of a reasonal price but good quality.
When you measure sanitary tri clamp fittings, there are things you need to knowTriClamp Size is determined by the outside diameter of the pipe, NOT the outside diameter of the ferrule. See below reference, you should know these two diameter before you buy sanitary tri clamp fittings. DIN, ISO, 3a and SMS are popular, din ferrule often with bigger diameter.
Clamp ferrule dimensions
DIN