What are hygienic RJT and IDF unions?
Views: 15 Author: Site Editor Publish Time: 2020-07-28 Origin: Site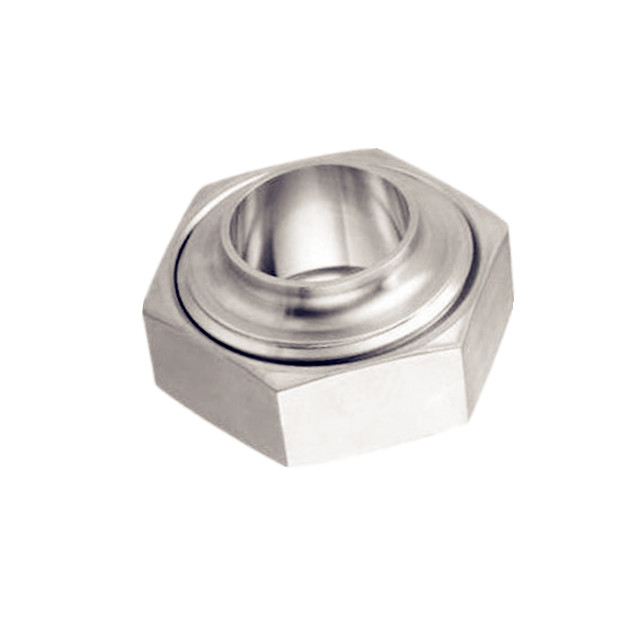 Hygienic RJT and IDF fittings
Shuangzhan machinery produces hygienic RJT and IDF fittings, not only hex and round nut, weld male, weld liner, gasket, blank cap, blank nut, but also expanding liner and male.
What is RJT BS?
RJT UNIONS- Ring Joint Type RJT BS 4825 Part 5 Unions.
A hygienic pipe line fitting for manual cleaning prominently used where the pipe lines are frequently dismantled for washing and sterilising. 4", 5" and 6" SRJT is available. A CIP RJT union is available. It is often referred to as a standard union comprises an 'O' ring style gasket. This leaves a small crevice internally where the liner and male part of the union overlap, this is not suitable for permanent CIP.
What is IDF?
IDF UNIONS – INTERNATIONAL DAIRY FEDERATION ISO2853 & BS4825 part 4
A crevice-free union suitable for CIP where the pipe lines remain permanently in position and used where little dismantling required.
Grade 304/316 Stainless Steel Ring Joint Type BS Unions
British Standard Milk (BSM) stainless steel RJT unions were designed specifically for tube installation in the dairy industry, but they are now commonly used in food and beverage processing and the pharmaceutical industries where crevice-free hygienic conditions are required. A commonly used term is 'CIP' which comes from the phrase Clean in Place.
RJT - Ring Joint Type
A complete union consists one ring, one weld male, one liner and one nut, but there are other conbiantions, such as blank nut with chains, blank off, hose barb with liner, RJT/SMS/DIN adapters. The liner, male fittings can be fabricated with elbow, tee, reducer etc.
Size : from 1" to 4"

Specification: manufactured to BS4825 part 5

Gasket material avaiable: NBR, Viton, EPDM and PTFE.
IDF- International dairy federation
one nion consists of nut, liner, male and gasket.
Size : 1″ -4"

Specification: manufactured to BS4825 Part 4.

Gasket Material: NBR, EPDM.

Male or liner can be fabricated according to customer drawings and specifications such as bends/tees/reducers c/w weld M/F union.
Belows are dimensions of RJT and IDF parts

RJT DIMENSIONS