Shuangzhan Machinery Produce Stainless Steel Tanks
Views: 14 Author: Site Editor Publish Time: 2021-01-18 Origin: Site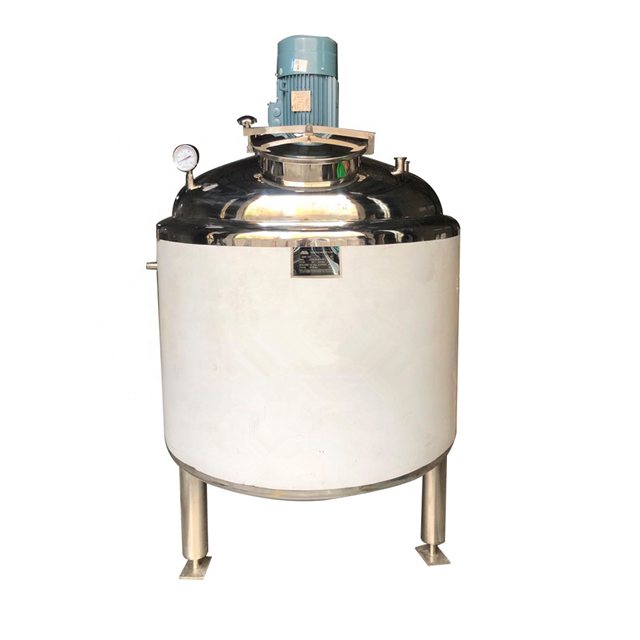 With new professional, experienced engineer and technicians addition, purchased lasering welding machines etc. Shuangzhan start supplying extraction equipment, food processing equipment, stainless storage tanks, mixing tanks, pressure tanks, CIP, UHT,beer brewing equipment, and more.
Shuangzhan's Stainless Steel Tanks.
Features:
Capacity:10L -3000Liter based upon customer requirements.

Available 304 of 316L stainless steel

Dish or cone botton

Design pressure: -0.01bar-10bar, 135psi

Design temperature: 32ºF ~ 320ºF

Variety of connection type:tri-clamp/thread/weld/flange

Interior finish surface Ra<0.28µm ~ 0.6µm or finer

Outer surface can be mirror polished, brushed or sandblasted

Can be designed with low heating, cooling, a high-speed mixing system, a sealing pressure system, a vacuum system, a measuring system, and more.

Upon mixing materials and requirements of the mixing effection, providing different structure impellers like turbine /paddle/frame/screw convey.


Options:
Air filter, pressure relief valve, thermometer (digital display or dial-type), manometer, PH meter, sight glasses, manhole cover, liuid level gauge, CIP spray ball etc.
What is a mixing tank?
SHUANGZHAN MACHINERY provides mixing tank top open or pressure style for industries such as pharmaceutical, food, beverage and dairy. Mixing tank or vessel is a container that is used to blend several components together efficiently like water powder, suspends solids, depend on customers' requirements, Shuangzhan machinery use different impller to agitates low or high shear, or gently stir products. We can fabricate mixing vessel from 10L to 30000L, whatever under pressure or non-pressure conditions.
Mixing Tank Considerations, Selecting a Correct Vessel.
Single-wall or heating-jacket required

Heating method if necessary (air or electric)

Mixer position (top or bottom-entering)

Stationary or portable vessel design

Pressurized or atmospheric design

Food-grade or Pharmaceutical-grade finish requirements

What is the media material?

Power of motor etc
We will design different impller considering different components, customized is available.