What is rotating stainless racking arm tubing
Views: 12 Author: Site Editor Publish Time: 2019-06-03 Origin: Site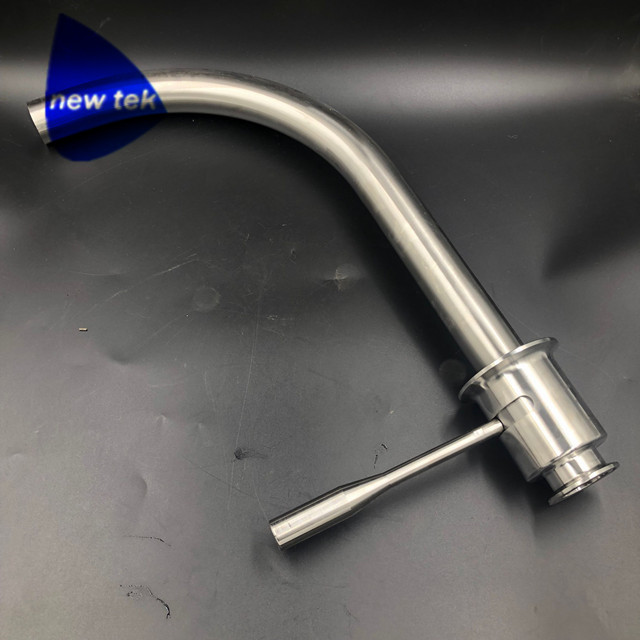 Sanitary stainless steel tri clamp rotating racking arm for fermeter
There are many types of racking arm tubing, we can divide them from angle, connect and application.
1. Angle --45 degree, 90 degree, 180 degree.
2. Connection: welded, threaded, tri clamp, union.
3. Application: commercial equipment and kettle, we often use tri clamp rotating racking arm for the vessel that bigger than 150L.
4. Tubing diameter: 1/2", 3/4", 1", 1.5", customzied is available.
Tri clamp rotating racking arm is an essential part of any fermentation process for conical-bottom fermenters or bright tanks, our rotating racking arm is adopted new design with a inner tubing rotates separately from the out tri-clamp ends, ensuring no any leaks, PTFE sealing makes sure it suit high temperature, pressure rating and acid/alkali resistance. The arm is installed in the cone of the vessel and rotated downward to pull out clear liquid. Brewer often use rack arm with a ball valve or a trigger handle butterfly valve.
Shuangzhan machinery makes quality rotating racking arm.