Sanitary stainless steel safety valve development history in food grade application
Views: 8 Author: Site Editor Publish Time: 2020-03-10 Origin: Site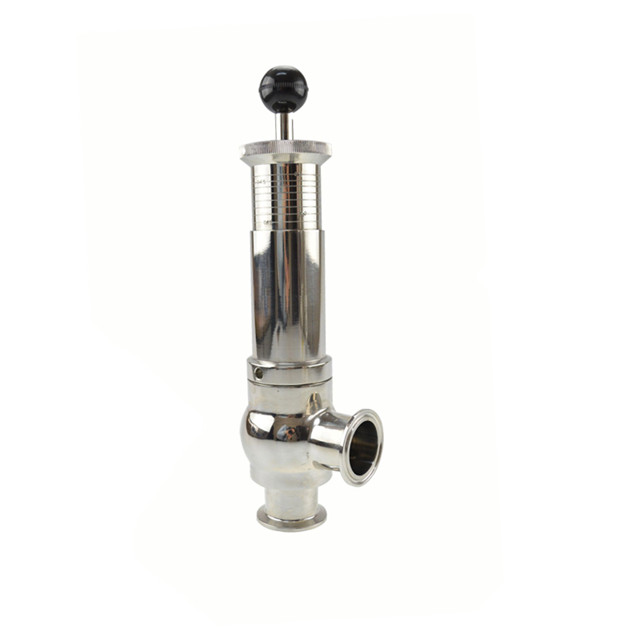 Shuangzhan machinery provides several types safety valve for pipe system and tank, such as tri clamp safety valve, spunding valve, air release valve etc with high quality.
With the rapid development of China's economic construction, there are more and more projects in the project with pressure control. In view of the need for equipment pressure relief, safety valves play a vital role in protecting equipment. As of 2013, there have been more than 700 various types of safety valve manufacturers and traders, and more than 200 daily inquiries have been made, and the supply and demand of safety valves has obviously warmed up. Through the preliminary analysis of the first quarter data, the demand for safety valves is 20% higher.
Safety valves are important safety accessories for boilers, pressure vessels and other pressure-bearing equipment. The safety valve (also known as the pressure relief valve) is automatically opened and closed according to the working pressure (operating temperature) of the pressure system, and is generally installed on the equipment or pipeline of the closed system to protect the system. When the pressure or temperature in the equipment or pipeline exceeds the set pressure of the safety valve, the pressure relief or cooling is automatically turned on to ensure that the pressure (temperature) of the medium in the equipment and pipeline is below the set pressure (temperature), and the protection equipment and the pipeline work normally. Prevent accidents and reduce losses.